OASCD Fall 2021 Conference
November 4, 2021
University of Central Oklahoma in the Nigh University Center Ballroom (3rd floor of the Nigh Center)
2ND Street & Garland Godfrey Drive, Edmond, OK  73034
Free parking east of Nigh University Center
Mind the Gaps: How to systematically close learning gaps and ensure high-levels of learning for all students.
Presented by Mike Mattos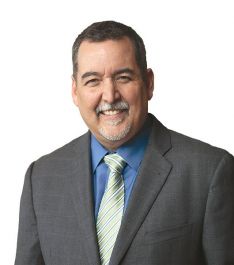 The Oklahoma Association for Supervision and Curriculum Development (OASCD) is proud to host Mike Mattos.
Due to the COVID-19 pandemic, educators face an unprecedented challenge: How to close the learning gaps created by months of school closures and uneven access to virtual learning opportunities? During our daylong conference, Mike Mattos will discuss specific steps that schools can take to create a highly effective, multi-tiered system of supports (MTSS) to target learning gaps, and show how the PLC at Work process creates the larger, school-wide framework required to successfully create a multi-tiered system of supports.
Participants will:
Understand the guiding principles behind a multi-tiered system of interventions.
Learn the essential actions that collaborative teams must complete at Tier 1 to effectively response when students don't learn.
How to target preventions, interventions, extension, and remediation.
Prioritize resources to best meet student needs.
Provide examples specifically for school schedules.
REGISTRATION IS NOW CLOSED DUE TO CAPACITY CONSTRAINTS
IMPORTANT: Visitor Parking at UCO has changed!
You will need the code above when they arrive, but not necessarily to park.  Once your car is parked, you will need to go to a pay station (there are multiple throughout the lot) and enter the code above.  If the code is not entered when you arrive, you will receive a parking ticket.
Parking Code: oascd21
OASCD will charge a flat-rate of $125 for conference registration. This rate will include conference registration, handouts, meals, parking, and a complimentary one-year membership with OASCD.
Invoices will be emailed to registrants after the conference.
Purchase orders can be emailed to OASCD
Check payments must be submitted via regular mail to:
OASCD
Post Office Box 773
Oklahoma City, Oklahoma 73101-0773
*Masks are not required, but recommended for vaccinated and non-vaccinated