Oklahoma Association for Supervision and Curriculum Development (OASCD) is a state affiliate of the Association for Supervision and Curriculum Development (ASCD).
!!Fall Conference Postponed!!
Out of an abundance of caution for our members, OASCD has postponed its Fall Conference featuring Mike Mattos. 
We look forward to posting news of our Spring Conference soon. 
Thank you for your continued support of our mission to  'Developing Educational Leadership to Promote Excellence in Student Learning.' 
Sincerely,
OASCD Executive Board
OASCD Spring 2020 Conference
March 3, 2020
University of Central Oklahoma in the Nigh University Center Ballroom (3rd floor of the Nigh Center)
2ND Street & Garland Godfrey Drive, Edmond, OK  73034
Free parking east of Nigh University Center
Disrupting Poverty: Five Powerful School Practices and Classroom Practices!
Presented by Kathleen Budge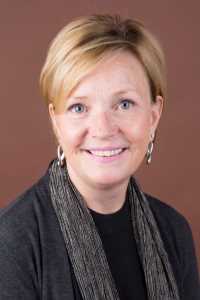 The Oklahoma Association for Supervision and Curriculum Development (OASCD) is proud to host Kathleen Budge.
Kathleen Budge brings a blend of 26 years of practical experience as a teacher and administrator combined with more than a decade of work dedicated to bridging the gap between the university and the teaching profession. She is an associate professor of Educational Leadership and Chair of the Curriculum, Instruction, and Foundational Studies Department at Boise State University, where her research focuses on poverty, rural education, school improvement, and leadership development. She is co-author (with William Parrett) of the award-winning book Turning High-Poverty Schools Into High-Performing Schools, and the video series, Disrupting Poverty in Elementary and Secondary Classrooms. Bill and Kathleen's newest book, Disrupting Poverty: 5 Powerful Classroom Practices, was honored as an ASCD Member book and provided to over 50,000 educational leaders and classroom teachers worldwide as a part of its official release in January of 2018.  She has conducted numerous presentations at international, national, and state conferences and served as guest speaker for webinars, podcasts, and symposiums related to the topic of poverty and the "whole child." Her consultancies include state departments, boards of education, education associations, state and regional service providers; as well as schools in 15 states and 4 nations. She earned her doctorate from the University of Washington in 2005. She continues to maintain that her most important and significant work has been teaching first graders to read.
IMPORTANT: Visitor Parking at UCO has changed!
You will need the code above when they arrive, but not necessarily to park.  Once your car is parked, you will need to go to a pay station (there are multiple throughout the lot) and enter the code above.  If the code is not entered when you arrive, you will receive a parking ticket.
Parking Code: OAS3320