Oklahoma Association for Supervision and Curriculum Development (OASCD) is a state affiliate of the Association for Supervision and Curriculum Development (ASCD).
OASCD Fall 2019 Conference
November 14, 2019
University of Central Oklahoma in the Nigh University Center Ballroom (3rd floor of the Nigh Center)
2ND Street & Garland Godfrey Drive, Edmond, OK  73034
Free parking east of Nigh University Center
Bold Schools: Blended Learning That Works.
Presented by Weston Kieschnick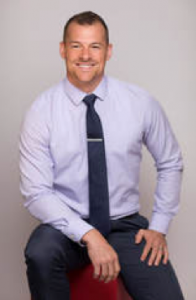 The Oklahoma Association for Supervision and Curriculum Development (OASCD) is proud to host Weston Kieschnick.
Weston Kieschnick is a lifelong educator with more than fourteen years of experience designing, developing, and delivering leadership training and professional development to teachers and school leaders around the globe. He is the author of the best selling book, Bold School: Old School Wisdom + New School Innovation = Blended Learning that Works, co-author of The Learning Transformation: A Guide to Blended Learning for Administrators and the creator and host of Teaching Keating; one of the most downloaded edu-centric podcasts on Google Play, iTunes, and Stitcher. For the last 14 years Weston has worked in collaboration with innovative tech and publishing companies (Google, Houghton Mifflin Harcourt, Apple) to redefine teaching and learning in the digital age. As such, he's advised educators from every state in the US and more than 30 countries around the world. Districts where Mr. Kieschnick has designed content, implemented initiatives, and trained educational leaders have been recognized by the Learning Counsel as being among the top ten in the nation for their work in blended learning. You can find Weston's work published in EdWeek, EdTech Magazine, The Spark, and featured on the 10-Minute Teacher, Teaching Tales, Kids Deserve It, and LeadUp Teach.
IMPORTANT: Visitor Parking at UCO has changed!
You will need the code above when they arrive, but not necessarily to park.  Once your car is parked, you will need to go to a pay station (there are multiple throughout the lot) and enter the code above.  If the code is not entered when you arrive, you will receive a parking ticket.
Parking Code: OAS1114