Oklahoma Association for Supervision and Curriculum Development (OASCD) is a state affiliate of the Association for Supervision and Curriculum Development (ASCD).
OASCD Spring 2017 Conference
March 02, 2017
University of Central Oklahoma in the Nigh University Center Ballroom (3rd floor of the Nigh Center)
2ND Street & Garland Godfrey Drive, Edmond, OK  73034
Free parking east of Nigh University Center
Teach, Reflect, Learn…and Repeat
Presented by Pete Hall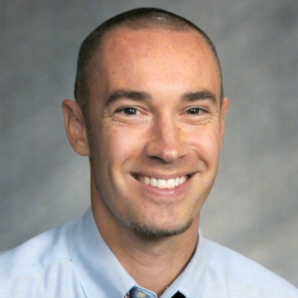 The Oklahoma Association for Supervision and Curriculum Development (OASCD) is proud to host Mr. Pete Hall.
What's a surefire way to continuously improve as an educator? Think about it. Seriously, that's the answer. Our ability to deeply and accurately self-reflect will impact our professional learning and our success in the classroom. The more REFLECTIVE we are, the more EFFECTIVE we are. With teacher evaluation systems, public accountability, curriculum demands, and other pressures, the heat is on teachers more than ever. It's important to remember that teachers have embraced the noblest profession known to humankind. Learn from award-winning principal and author Pete Hall about the Reflective Cycle (building awareness, acting intentionally, assessing your impact, and responding to needs). Based on his recent best-selling book, co-authored by Alisa Simeral, Teach, Reflect, Learn (ASCD, 2015), this session will help you jump-start your self-reflective tendencies and equip you for success in the classroom…no matter what content, grade-level, community, or context you work in. Think about it.
Intended audience: Teachers…and Administrators, Instructional Coaches, School/District Leaders.
After a teaching career that spanned preK-8 over three states, Mr. Hall served 12 years as a principal in three Title I schools: Anderson Elementary in the Washoe County (Reno, NV) School District, and Sheridan Elementary and Shaw Middle in the Spokane (WA) Public Schools. Under his leadership, Anderson ES was the only Title I school in the State of Nevada to earn "High Achieving" designation; Sheridan ES earned accolades from the Washington State Office of the Superintendent for its growth and achievement; and Shaw MS earned a Career & Life Readiness Award from the State of Washington.
We hope you can join us!
Click here for online registration!