Oklahoma Association for Supervision and Curriculum Development (OASCD) is a state affiliate of the Association for Supervision and Curriculum Development (ASCD).
OASCD Spring 2019 Conference
March 07, 2019
University of Central Oklahoma in the Nigh University Center Ballroom (3rd floor of the Nigh Center)
2ND Street & Garland Godfrey Drive, Edmond, OK  73034
Free parking east of Nigh University Center
Memory Matters: Practical Strategies to Improve Memory Retention and Retrieval in ELA and Across the Curriculum
With ALL Students
Presented by Kim Geddie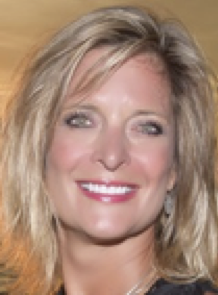 The Oklahoma Association for Supervision and Curriculum Development (OASCD) is proud to host Kim Geddie.
Kim Geddie is one of the nation's outstanding professional development consultants who has provided national and international customized training for Successful Connections, Staff Development for Educators, Phi Delta Kappa, ASCD, and national, state, regional, district, public and private organizations.
Kim draws upon her experiences as a teacher of primary, intermediate, secondary and fine arts classes, and as an administrator for her practical presentations. Participants appreciate Kim's sense of humor and her realistic, proven solutions to the problems that challenge classroom teachers. Kim specializes in providing realistic strategies and activities that are high impact, low preparation, and effective in reaching all types of learners.
Kim coauthored a writing book entitled "The Write Connection: A Differentiated Approach to Writing". This book integrates the writing process, six traits of writing, and a standards-based approach to teaching writing standards.
IMPORTANT: Visitor Parking at UCO has changed!
You will need the code above when they arrive, but not necessarily to park.  Once your car is parked, you will need to go to a pay station (there are multiple throughout the lot) and enter the code above.  If the code is not entered when you arrive, you will receive a parking ticket.
Parking Code: <>