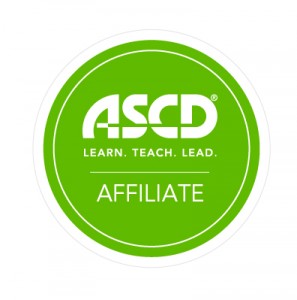 Oklahoma Association for Supervision and Curriculum Development (OASCD) is a state affiliate of the Association for Supervision and Curriculum Development (ASCD).
OASCD Fall 2014 Conference
Thursday, November 6, 2014
University of Central Oklahoma in the Nigh University Center Ballroom (3rd floor of the Nigh Center)
2ND Street & Garland Godfrey Drive, Edmond, OK  73034
Free parking east of Nigh University Center
Comprehension and Guided Reading
Presented by Lori Oczkus
---
The Oklahoma Association for Supervision and Curriculum Development (OASCD) is proud to host Lori Oczkus
Lori Oczkus is a literacy coach, author, and popular speaker across the United States. Tens of thousands of teachers have attended her motivating, fast paced workshops and read her practical, research-based professional books. Lori has extensive experience as a bilingual elementary teacher, intervention specialist working with struggling readers, and staff developer and literacy coach. She works with students every week in classrooms and really knows the challenges that teachers face in teaching students to read!)  Lori has been inducted in the California Reading Association Hall of Fame for her many contributions to the field of reading in California and internationally.  Noted literacy expert, Tim Rasinski says,
"Lori Oczkus has done a masterful job of bridging the gap from research into practice. Her books are filled with practical strategies, rooted in research and tested in classrooms, for helping students make meaning from texts!"
Lori's best selling books include
Just the Facts: Close Reading and Comprehension of Informational Text (IRA; Shell, 2014)
Best Ever Literacy Survival Tips: 72 Lessons You Can't Teach Without ( IRA, 2012)
Reciprocal Teaching at Work: Strategies for Improving Reading Comprehension(IRA, 2010)
Interactive Think Aloud  Lessons: 25 Ways to Improve Comprehension and Engage Students ( Scholastic, 2009)
Guided Writing: Practical Lessons, Powerful Results ( Heinemann, 2007).
 Please click here to register.