OASCD Fall 2017 Conference
November 14, 2017
University of Central Oklahoma in the Nigh University Center Ballroom (3rd floor of the Nigh Center)
2ND Street & Garland Godfrey Drive, Edmond, OK  73034
Free parking east of Nigh University Center
Standards-based Assessment and Grading
Presented by Rick Wormeli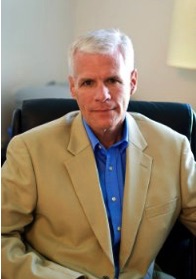 The Oklahoma Association for Supervision and Curriculum Development (OASCD) is proud to host Mr. Rick Wormeli.
One of the first Nationally Board Certified teachers in America, Rick brings innovation, energy, validity and high standards to both his presentations and his instructional practice, which includes 34 years teaching math, science, English, physical education, health and history and coaching teachers and principals.  Rick's work has been reported in numerous media, including ABC's "Good Morning America," "Hardball with Chris Matthews," National Geographic and Good Housekeeping magazines, What Matters Most: Teaching for the 21st Century, and the Washington Post.  He is a columnist for AMLE Magazine, and a frequent contributor to ASCD's Education Leadership magazine.  He is the author of the award-winning book, Meet Me in the Middle, as well as the best-selling books, Day One and Beyond, Fair Isn't Always Equal: Assessment and Grading in the Differentiated Classroom, Differentiation: From Planning to Practice, Metaphors & Analogies: Power Tools for Teaching any Subject, all five from Stenhouse Publishers, as well as Summarization in any Subject, published by ASCD.  His new book, The Collected Writings (So Far) of Rick Wormeli: Crazy Good Stuff I Learned about Teaching Along the Way was released in 2013.  His classroom practice is a showcase for ASCD's best-selling series, "At Work in the Differentiated Classroom."
Intended audience: Teachers…and Administrators, Instructional Coaches, School/District Leaders.
Teachers of the Year (2014-15) will be honored at this conference.  We hope you can join us!
Click here for online registration
7:30 – 8:30 a.m.             Registration –Breakfast (included in registration)
8:30 – 10 a.m.                 Welcome/Keynote Speaker: Rick Wormeli
10 – 10:20 a.m.               Break and Exhibits
10:20 – 11:30 a.m.          Rick Wormeli
11:30 – 11:45 a.m.           Honor Teachers of the Year – 2014-15
11:45 a.m. – 12:30 p.m.  Lunch (Buffet lunch included in conference registration)
12:30 – 2:00 p.m.           Rick Wormeli
2:00 – 2:20 p.m.             Break and Exhibits
2:20 – 3:00 p.m.             Rick Wormeli
3:00 – 3:30 p.m.             OASCD Business Meeting
OASCD will charge a flat-rate of $125 for conference registration. This rate will include conference registration, handouts, meals, parking, and a complimentary one-year membership with OASCD.
Invoices will be emailed to registrants after the conference.
Purchase orders can be emailed to daniel.oascd@outlook.com
Check payments must be submitted via regular mail to:
OASCD
Post Office Box 773
Oklahoma City, Oklahoma 73101-0773